Last updated: August, 2005.


Apologetics
PDF, 136+7 pages, 43.5 Mb
by Robert J. Dunzweiler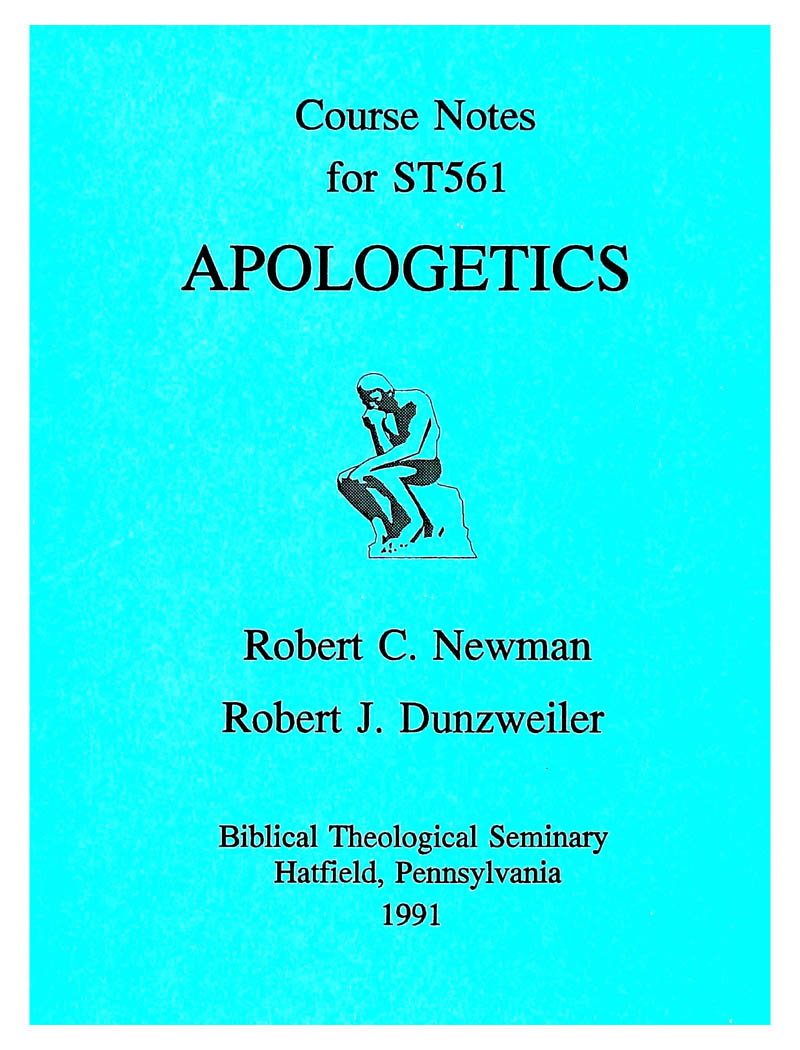 These classroom notes were used in a course taught at Biblical Theological Seminary. The doctrine of Apologetics is a systematic study of Christian Evidences based on ontology (the doctrine of being) and Epistomology (the doctrine of man).

The classroom notes include an appendix "The Seeker's Track" by Dr. Robert C. Newman, outlines of eight lectures which address specific questions relating to Christian Evidences, from "Does God Exist" to "How Can I Know God?"


About IBRI:
The Interdisciplinary Biblical Research Institute is a group of Christians who see a desperate need for men and women convinced of the complete reliability of the Bible who will:
(1) get training both in Biblical studies and in some other academic discipline, and
(2) use this training to help other Christians deal with the many areas where non-Christian teaching is so dominant today.
We believe that such trained people can be effective in removing many stumbling blocks that keep others from the Gospel.


Please return to the main page for Additional IBRI materials.

Catalog: Publications, Speakers
The IBRI catalog lists items which may be purchased for a modest charge.
Printed copies of original IBRI content (e.g. RRs and tracts)
Audio and MP3 CDs of IBRI presentations
The catalog also lists contact information on IBRI speakers who may be available to address your group or conference.
---

You can contact IBRI by e-mail at: webmaster@ibri.org
This Web Site has been selected as a "Links2Go" Key Resource for Theological Studies

Links2Go
Theological Studies
---

Last updated:
March 01, 2005.